Scopriamo insieme le prime cento posizioni della Top Album 2020, la classifica annuale degli album più venduti in Italia redatta da FIMI. 
Le classifiche Top Of The Music della  Federazione Industria Musicale Italiana rilevano i dati di vendita dei prodotti fisici e delle singole tracce online in Italia, e forniscono l'unico riferimento ufficiale per il mercato musicale. Passiamo in rassegna i dati relativi agli album più acquistati nell'arco dell'intero anno, ovvero dal 1 gennaio al 31 dicembre 2020.
Il 2020 è stato un anno d'oro per i rapper e per i discografici che se li sono accaparrati. Con i loro album hanno invaso le classifiche di vendita e di settimana in settimana hanno raggiunto vendite complessive che fanno impallidire i big della canzone italiana e i talenti televisivi, oramai detronizzati dalle loro posizioni di potere.
Il re della lunga fila dei rapper è Marracash, al comando con l'album "Persona", uscito nel 2019. Un successo commerciale certificato con ben 4 dischi di platino per le 200 mila copie vendute fino ad oggi.  Seguono, in ordine: Sfera Ebbasta (#2), Tha Supreme (#3), Ghali (#4), Gué Pequeno (#5) e Ernia (#6). Chiude la Top 10 Tedua, terzo classificato per il Premio Best Rapper 2020 agli OA Plus Music Awards.
E se Marracash è il re delle vendite, la sua famosa fidanzata Elodie è la regina: con l'album "This is Elodie" sbaraglia tutte le colleghe rivali, da Lady Gaga (#37) a Mina (#88), e si piazza alla numero #22. La rivelazione di Amici 2020 è Gaia: alla #49 con "Nuova Genesi", 5 posizioni sotto Irama con "Crepe" (#44).
Dei cantanti tradizionali chi non è affogato con l'alta marea è Tiziano Ferro, che si accontenta della posizione numero #7 con "Accetto miracoli". Subito dopo, alla #8 i più venduti di Sanremo 2020: a sorpresa i Pinguini Tattici Nucleari con "Fuori dall'hype". Ligabue è solo 15°, Claudio Baglioni 24°, Renato Zero 30°, Gigi D'Alessio addirittura 89°.
Nella lotta tra major l'ha spuntata la Universal con l'etichetta Island Records che si aggiudica il primo e il secondo scalino del podio, rispettivamente con Marracash e Sfera Ebbasta. Segue la Sony grazie al successo di Tha Supreme, sul gradino più basso del podio.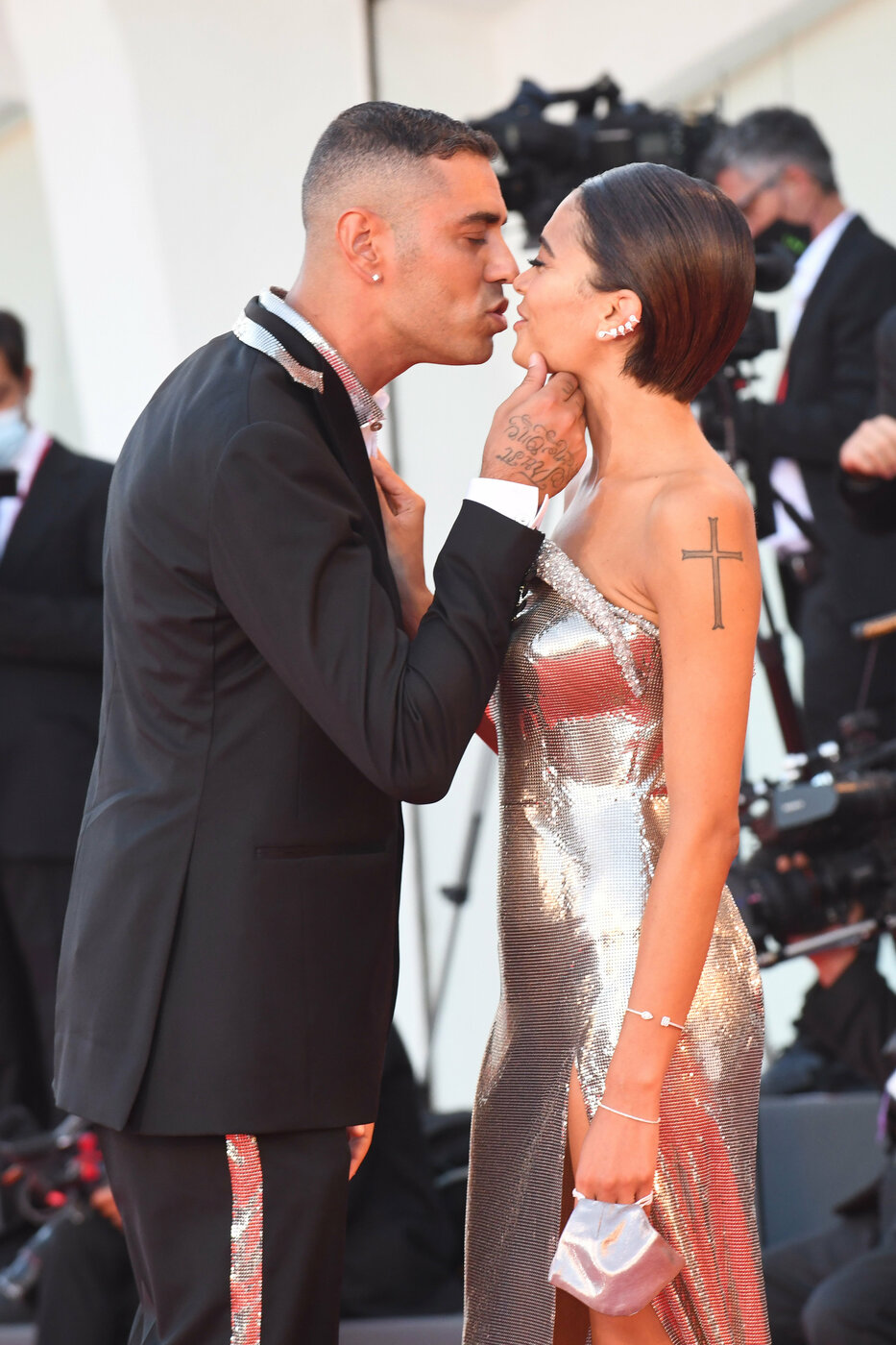 TOP 100 ALBUM 2020
Ecco di seguito i primi 100 posti relativi alla Classifica 2020 degli album più venduti. Se si clicca sui nomi degli artisti si possono leggere le relative e imperdibili Recensioni di OA Plus.
IL FANTADISCO DEI ME CONTRO TE ME CONTRO TE ME CONTRO TE WMI
BV3 BLOODY VINYL ARISTA RELEASE SONY
FINE LINE STYLES, HARRY COLUMBIA SONY
17 EMIS KILLA & JAKE LA FURIA EPIC SONY
LETTER TO YOU SPRINGSTEEN BRUCE COLUMBIA SONY
LIBERTÀ ROCCO HUNT RCA RECORDS LABEL SONY
PUNK GAZZELLE MACISTE DISCHI / ARTIST FIRST ARTIST FIRST
PETER PAN ULTIMO HONIRO BELIEVE
J LAZZA ISLAND UNIVERSAL MUSIC
POWER UP AC/DC COLUMBIA SONY
ZEROSETTANTA – VOLUME 2 ZERO RENATO TATTICA INDIPENDENTE MENTE
ASTROWORLD TRAVIS SCOTT EPIC/GRAND HUSTLE/CACTUS JACK SONY
DIVINELY UNINSPIRED TO A HELLISH EXTENT LEWIS CAPALDI VIRGIN UNIVERSAL MUSIC
PIANETI ULTIMO HONIRO BELIEVE
MATTONI NIGHT SKINNY ISLAND UNIVERSAL MUSIC
SHOOT FOR THE STARS AIM FOR THE MOON POP SMOKE ISLAND UNIVERSAL MUSIC
DARK BOYS CLUB DARK POLO GANG VIRGIN UNIVERSAL MUSIC
CHRISTMAS BUBLE' MICHAEL WARNER RECORDS WARNER MUSIC
ZEROSETTANTA VOL 1 ZERO RENATO TATTICA INDIPENDENTE MENTE
È SEMPRE BELLO COEZ CAROSELLO RECORDS ARTIST FIRST/THE ORCHARD
ROCKSTAR SFERA EBBASTA DEF JAM RECORDINGS UNIVERSAL MUSIC
HOLLYWOOD'S BLEEDING POST MALONE ISLAND UNIVERSAL MUSIC
ELO DREFGOLD BHMG / THAURUS / ISLAND UNIVERSAL MUSIC
THE DARK SIDE OF THE MOON PINK FLOYD PARLOPHONE WARNER MUSIC
BEFORE WANDERLUST ALFA YANOMI WANDERLUST SOCIETY ARTIST FIRST
GOOD VIBES BENJI & FEDE WARNER RECORDS WARNER MUSIC
MUSIC TO BE MURDERED BY EMINEM VIRGIN UNIVERSAL MUSIC
MAP OF THE SOUL: 7 BTS BIGHIT ENTERTAINMENT AUDIOGLOBE/THE ORCHARD
69 ÷ ED SHEERAN ATLANTIC WMI
GARBAGE NITRO ARISTA SONY
1990 ACHILLE LAURO ELEKTRA RECORDS ITALY WARNER MUSIC
CORAGGIO CARL BRAVE ISLAND UNIVERSAL MUSIC
AHIA! PINGUINI TATTICI NUCLEARI RCA RECORDS LABEL SONY
THE WALL PINK FLOYD PARLOPHONE WMI
TRANSLATION BLACK EYED PEAS EPIC SONY
SANREMO 2020 AA.VV. UNIVERSAL STRATEGIC UNIVERSAL MUSIC
CREMONINI 2C2C THE BEST OF CREMONINI CESARE VIRGIN UNIVERSAL MUSIC
ATLANTICO MARCO MENGONI RCA RECORDS LABEL SONY
MILLENNIUM BUG PSICOLOGI BOMBA DISCHI UNIVERSAL MUSIC
68 ERNIA ISLAND UNIVERSAL MUSIC
SFERA EBBASTA SFERA EBBASTA ISLAND/DEF JAM RECORDINGS UNIVERSAL MUSIC
BUONGIORNO D'ALESSIO GIGI GGD EDIZIONI SRL SONY
FACCIO UN CASINO COEZ UNDAMENTO SELF
NO.6 COLLABORATIONS PROJECT ED SHEERAN ATLANTIC WMI
VASCO NONSTOP LIVE ROSSI VASCO VIRGIN UNIVERSAL MUSIC
NEVERMIND NIRVANA GEFFEN RECORDS/USM UNIVERSAL MUSIC
DAVIDE GEMITAIZ TANTA ROBA LABEL / ISLAND UNIVERSAL MUSIC
BE BTS BIGHIT ENTERTAINMENT AUDIOGLOBE/THE ORCHARD
PADRE FIGLIO E SPIRITO FSK SATELLITE THAURUS/ISLAND UNIVERSAL MUSIC
POLAROID CARL BRAVE X FRANCO 126 BOMBA DISCHI/ISLAND UNIVERSAL MUSIC
CHANGES JUSTIN BIEBER ISLAND UNIVERSAL MUSIC
Chicca qui per mettere "Mi piace" al BLOG HIT NON HIT
Clicca qui per scoprire tutte le CLASSIFICHE di OA Plus
---
Clicca qui per seguire OA PLUS su INSTAGRAM
Clicca qui per mettere "Mi piace" alla PAGINA OA PLUS
Clicca qui per iscriverti al GRUPPO OA PLUS
Crediti Foto: LAPRESSE